Trump defends Saudi arms sales amid fury over missing writer
Posted:
Updated: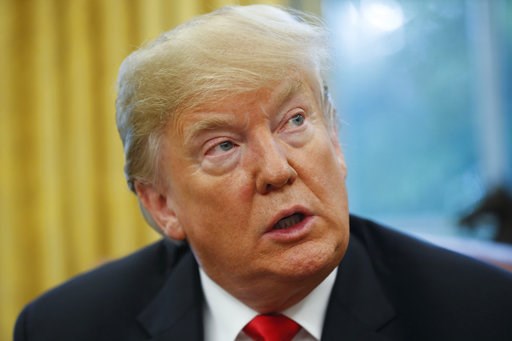 (AP Photo/Pablo Martinez Monsivais). President Donald Trump speaks during his meeting to discuss potential damage from Hurricane Michael, in the Oval Office of the White House in Washington, Wednesday, Oct. 10, 2018.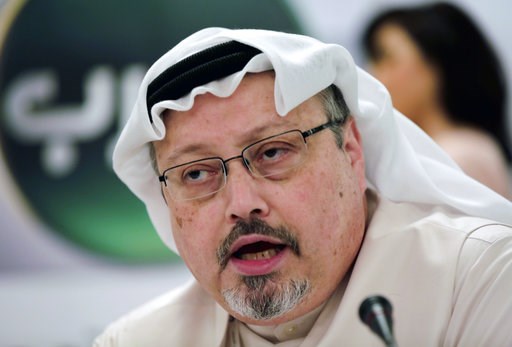 (AP Photo/Hasan Jamali, File). FILE - In this Feb. 1, 2015, file photo, Saudi journalist Jamal Khashoggi speaks during a press conference in Manama, Bahrain. Turkish claims that Khashoggi, who wrote for The Washington Post, was slain inside a Saudi dip...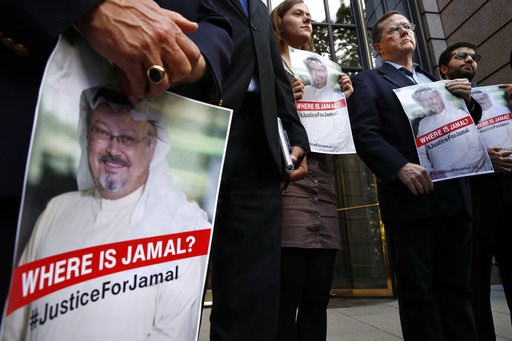 (AP Photo/Jacquelyn Martin). Alyssa Edling, center, and Thomas Malia, second from right, both with PEN America, join others as they hold signs of missing journalist Jamal Khashoggi, during a news conference about his disappearance in Saudi Arabia, Wedn...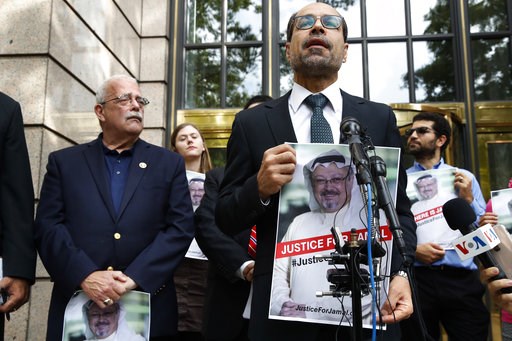 (AP Photo/Jacquelyn Martin). Nihad Awad, right, executive director for the Council on American-Islamic Relations (CAIR), a Muslim civil rights and advocacy organization, speaks during a news conference with Rep. Gerry Connolly, D-Va., left, asking for ...