'Heavenly Bodies' sets heavenly record at Met Museum
Posted:
Updated: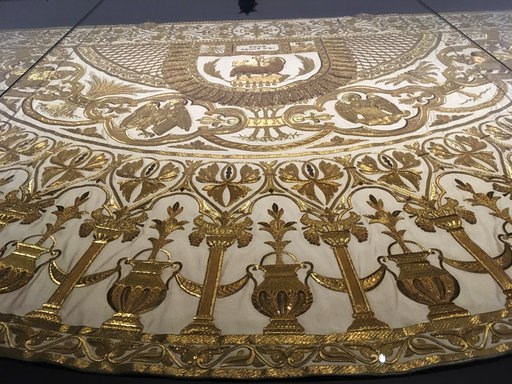 (AP Photo/Jocelyn Noveck, file). FILE - In a May 5, 2018 file photo, a detail from a papal mantle from the Sistine Chapel sacristy at the Vatican, is on display at the Metropolitan Museum of Art in "Heavenly Bodies: Fashion and the Catholic Imagination...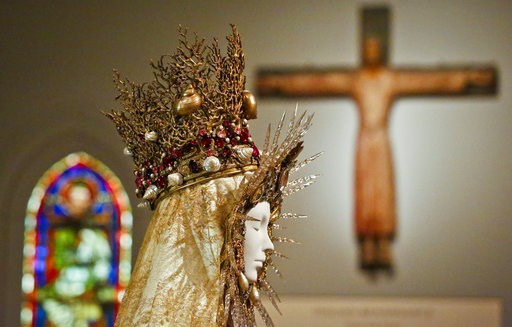 (AP Photo/Bebeto Matthews, File). FILE - In this May 7, 2018 file photo, an ensemble, created by Yves Saint Laurent in collaboration with the jeweler Goossens for a statue of the Virgin at the Chapel of Notre-Dame de Compassion in Paris, is displayed a...