LEADING OFF: Kershaw vs Gio and the bullpen as NLCS begins
Posted:
Updated: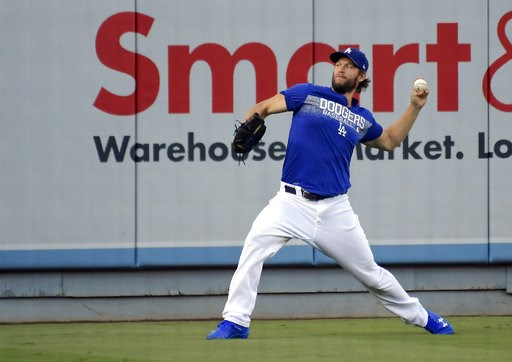 (AP Photo/Mark J. Terrill). Los Angeles Dodgers starting pitcher Clayton Kershaw warms up during practice for Game 1 of the baseball team's NLCS against the Milwaukee Brewers on Wednesday, Oct. 10, 2018, in Los Angeles.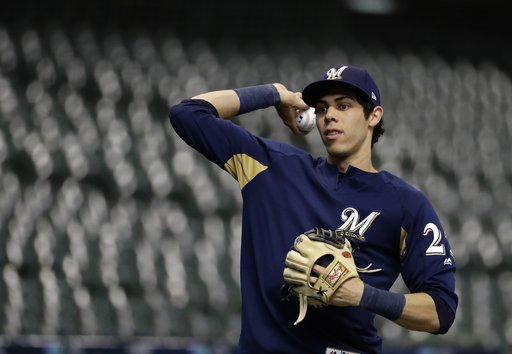 (AP Photo/Matt Slocum). Milwaukee Brewers' Christian Yelich warms up for practice for Game 1 of the National League Championship Series baseball game Los Angeles Dodgers Thursday, Oct. 11, 2018, in Milwaukee.