NY Legislature poised to protect reproductive, gender rights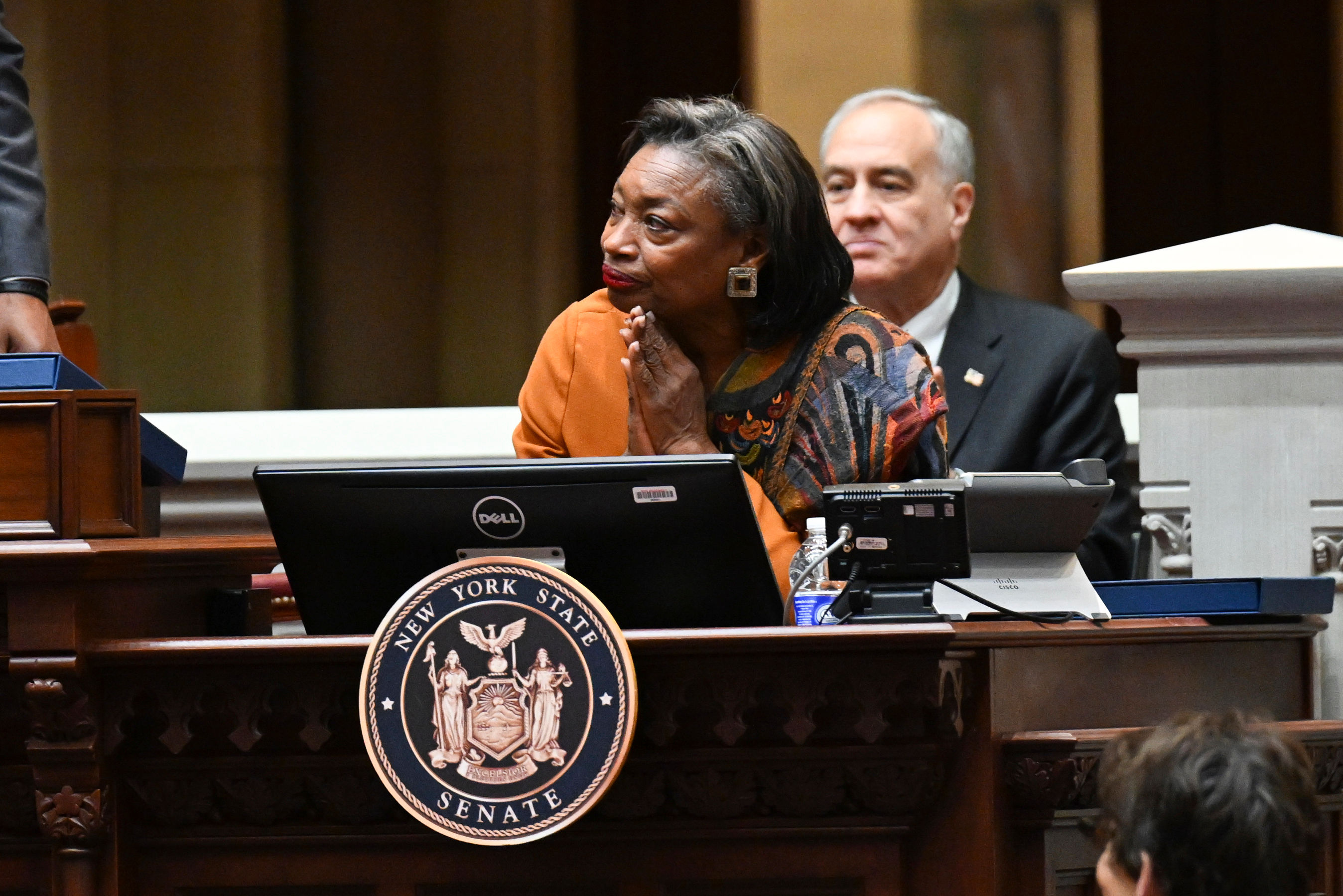 New York's Legislature began taking another step Tuesday toward adopting a constitutional amendment that would bar discrimination based on "pregnancy outcomes" or "gender expression" — provisions intended to protect abortion rights and a person's right to seek gender-affirming care.
In a pair of afternoon votes, the state's Senate and Assembly started considering an expansion of the state constitution's Equal Protection Amendment. That would clear the way for the amendment to go before voters in a referendum in 2024.
The Democratic-controlled Assembly passed the measure Tuesday afternoon. The Senate was expected to follow.
While the amendment wouldn't explicitly preserve a woman's right to have an abortion, supporters say it would have the practical effect of protecting reproductive rights.
"We are undeterred. This is our mandate to continue strengthening New York's status as a destination state where reproductive freedoms are protected and the right to choose is guaranteed," said Senate Majority Leader Andrea Stewart-Cousins at a press conference at the Capitol before the vote.
The Legislature gave initial approval to the amendment in a special session last summer after the U.S. Supreme Court overturned Roe v. Wade. It was the first step in the state's amendment process, where lawmakers have to pass a resolution twice in order to send it to voters. Gov. Kathy Hochul doesn't need to sign the legislation for it to become law, but she has said she supports it.
The New York Constitution currently bans discrimination based on "race, color, creed or religion." The amendment would expand that list to include ethnicity, national origin, age, disability, sex, sexual orientation, gender identity, gender expression, pregnancy, pregnancy outcomes and "reproductive healthcare and autonomy."
Assembly member David DiPietro, a Republican from western New York, said during floor debate that the measure was unfair to many people of faith.
"The passage of the Equality Amendment would result in the further erosion of religious liberty for New Yorkers whose faith, traditions teach that abortion, homosexuality and/or transgenderism are immoral and could subject many faith-based charities and schools to catastrophic liability," DiPietro said.
State Sen. Liz Krueger, a sponsor of the bill, said that adding to the amendment helps modernize the state constitution to recognize that all New Yorkers, regardless of their gender identity or age or disability, "should have equal rights under the constitution to be protected from discrimination."
"Because guess what? We've learned recently, the courts can change and suddenly protections you thought you had because of court cases aren't there anymore," the Manhattan Democrat said.
Abortion has been legal under New York state law since 1970, three years before it was decriminalized for the entire nation. The law, which still stands with little chance of it changing anytime soon, allows abortions up to the 24th week of pregnancy. The state also legalized same-sex marriage in 2011, four years before the U.S. Supreme Court declared that people had that right nationwide."Rest assured, the Assembly majority will never stop fighting to ensure that our state's reproductive protections are ironclad," Assembly Speaker Carl Heastie said at a morning rally at the state Capitol.